Carbon Steel Forged Fittings
Manufacturers, Exporters & Suppliers of Carbon Steel Forged Fittings from Mumbai, India.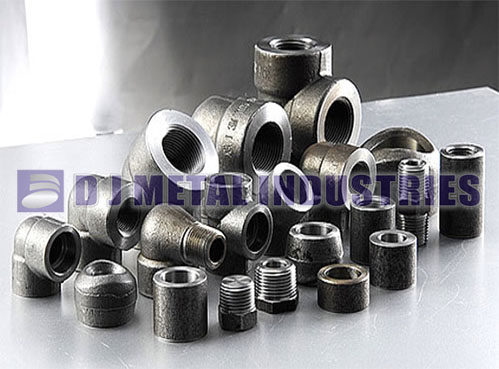 We are Manufacturer & Exporters of Carbon Steel Forged Fittings. Welcome to the flourishing cosmos of D J Metal Industries  Quality-centered business house bringing wide assortments of Carbon Steel Forged Fittings etc. We are one leading Carbon Steel Forged Fittings Manufacturers, incepted in India. 
D J Metal Industries was established in 2016.We are one of the leading Manufacturer & exporters of Carbon Steel Forged Fittings.
We offer Carbon Steel Pipe Fittings i.e. ELBOWS (LR/SR), TEES (Equal & Unequal) REDUCERS (Conc./Ecc.), CAPS, Nipples and Couplings in Socket Welding / Butt Welding / Threaded, Unions, Elbowlets, Weldolets as per ANSI B 16.11, B 16.9. Pipe Fittings are offered in Carbon Steel to ASTM A 234 WPB.
Carbon Steel: ASTM A 105, A187, (IBR & NON IBR)
TYPES : Elbow, Tee, Union, Cross, Coupling, Cap, Bushing, Plug, Swage Nipple, Welding Boss, Hexagon Nipple, Barrel Nipple, Welding Nipple, Parraler Nipple, Street Elbow, Hexagon Nut, Hose Nipple, Bend, Adapter, Insert, Weldolet, Elbowlet, Sockolet, Thredolet, Nipolet, Letrolet, etc.
Size : 1/8″NB TO 4″NB (Socketweld & Threaded)
Our Carbon Steel Pipe Fittings are used in diverse industries such as:
Chemicals
Fats
Fertilizers
Sugar Mills & Distilleries
Cement Industries
Ship Builders
Paper Industries
Pumps
Petrochemicals
Oil & Natural Gas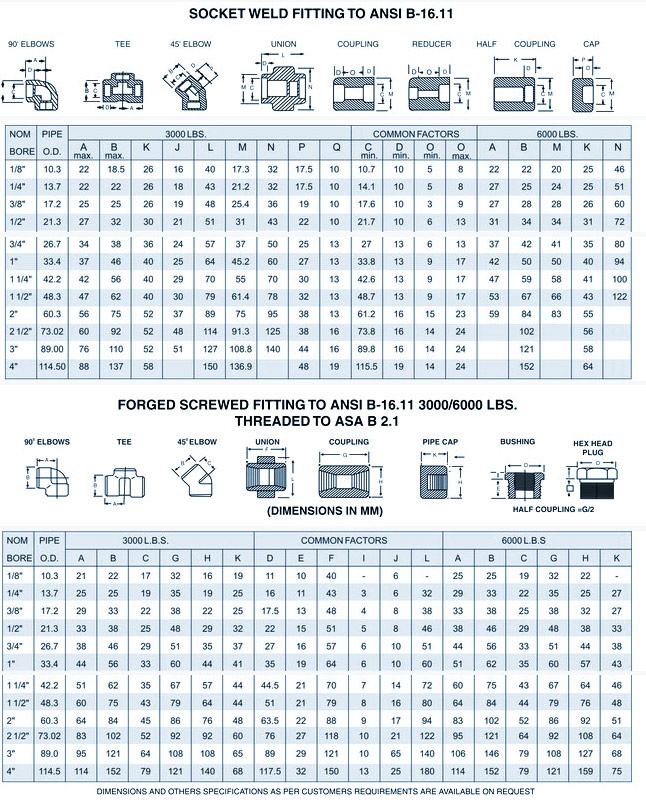 Carbon Steel Buttweld Fittings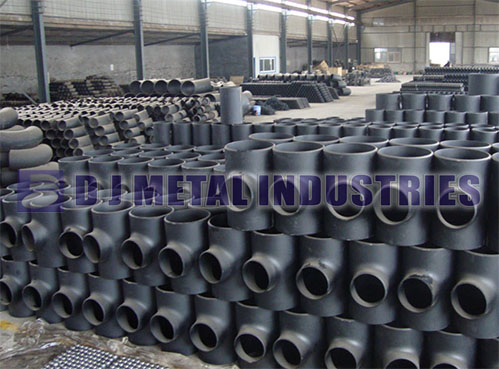 We are manufacturers & exporters  of Carbon Steel Buttweld Pipe Fittings from Mumbai, India. Our Buttweld Fittings are available in different shapes like Triangular, Rectangular and Bent etc.
Our Carbon Steel Buttweld Pipe Fittings are used in diverse industries such as:
Construction Industry
Chemical Plants
Gas Plants
Metallurgy Industry
Power Plants
Ship-building Industry